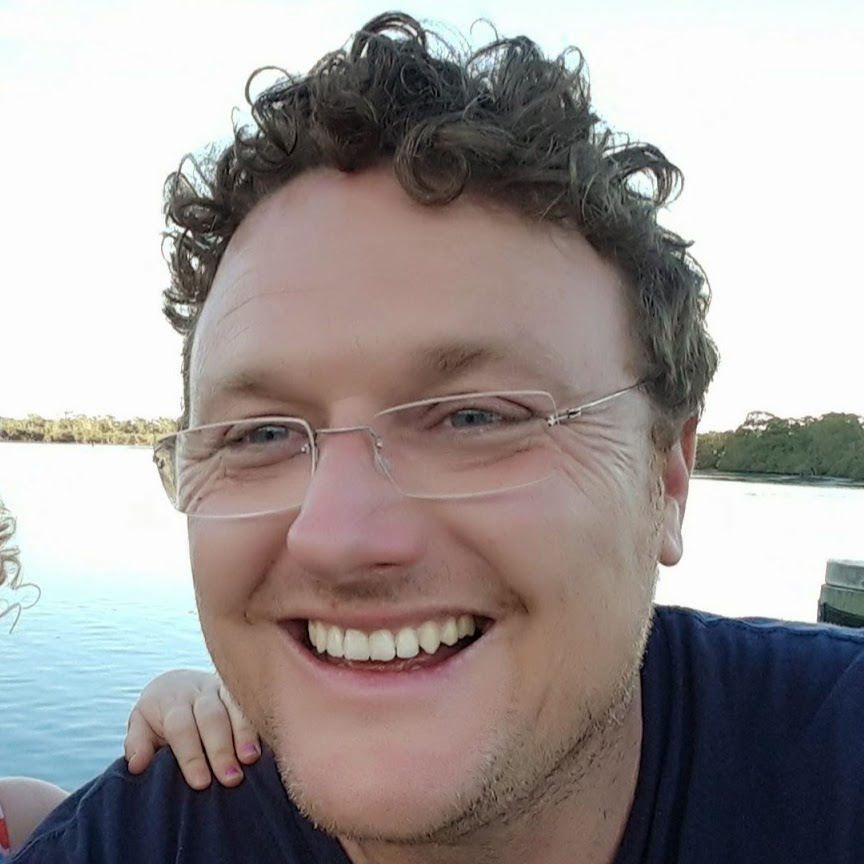 Welcome to STEMiverse Podcast episode 20!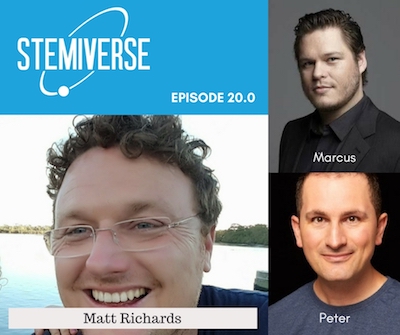 In this episode, Peter and Marcus talks with Matt Richards! 
Matt is an education and creative director, learning innovation leader and educational technologist. He has 10 years experience creating innovative learning environments, high performing teams and education programmes in schools, social enterprise and government organisations (most recently the new Hinatore Learning Lab at New Zealand's National Museum). Matt employs emerging technologies to empower learners and build global learning communities. He is a Google Certified Innovator and Microsoft Innovative Educator Expert.
This is STEMiverse Podcast episode 20.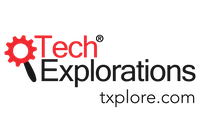 This podcast is brought to you by Tech Explorations, a leading provider of educational resources for Makers, STEM students, and teachers. Go to txplore.com to see a complete list of our books and courses covering the Arduino, Raspberry Pi and electronics.
Show notes
[00:00] Introduction - Introducing Matt Richards
[02:11] Matt talks about his background
[03:44] What prompted Matt to get into Education
[06:30] The first Makerspace in Port Macquarie, St Columba Anglican School
[11:22] The inspiring beginnings of the Maker Movement in the States
[13:54] What makes a Makerspace special in comparison to a classroom: A Makerspace supports "differentiated personalised learning"
[16:21] As a teacher, where should I begin in order to turn my classroom into a Makerspace or create a new Makerspace in a dedicated area of a school? - The Competency Framework of The Four Cs: Communication-Collaboration-Critical Thinking-Creativity
[19:40] How does the teacher assess the students in this model?
[21:28] In some countries there is a gap in the curriculum between what is expected and what we really need
[23:13] A Makerspace is an environment where the traditional roles can be flipped: "It's what YOU want to make of it"
[23:50] The Concept of Ako
[25:50] Activities at the Hinatore Learning Lab at New Zealand's National Museum: https://www.tepapa.govt.nz/learn/hinatore-learning-lab
[26:40] Museums, just like Libraries are transitioning to including interactive learning activities
[27:43] Caring about the Stories around the Objects
[28:59] A session of Pacific Explorers, one of the programs of the Hinatore Learning Lab
[32:11] Technology used: Tinkercad, Google Tilt Brush, Minecraft, Makey Makey Kits, Raspberry Pi Robots, 3D Printers & Scanners (Space Spider & iSense), SculptrVR (find more at http://www.mattrichards.info/)
[34:31] Equity of access in Creativity: Alpha Artists in Wellington (http://alphagallery.org.nz)
[35:05] Augmented Reality (AR): HoloLens
[38:47] Do we put too much Technology, especially Hi-Tech, into our kids' Education and lives? Are we replacing human teachers with CyberSpace?
[40:33] Buckminster Fuller: "It is now highly feasible to take care of everybody on Earth at a higher standard of living than any have ever known. It no longer has to be you or me. Selfishness is unnecessary. War is obsolete. It is a matter of converting our high technology from WEAPONRY to LIVINGRY."
[41:15] Entering a Post-Scarcity era
[44:00] Digital Citizenship
[46:05] What is the Blockchain?
[49:36] Rapid Fire Questions
[49:52] What will be the bleeding edge in a year in Educational Technology?
[52:48] What learning toys would you stay clear off?
[54:18] Favourite Programming Languages and Productivity Tools: Google Tools, Slack, Trello, Feedmesh
[56:40] Matt's Blog, his Linkedin and Twitter profiles
[58:32] Advice to Educators just starting out: Be spontaneous