In this episode of STEMiverse, Marcus and I talk with Nicola O'Brien.
Nicola is the founder of Code Rangers, a company based in Sydney that teachers children how to code, develop games, and apps. Nicola's created Code Rangers after a long career in corporate Law and Finance. She is particularly pationate about programming and understands the importance of technology literacy as a basic prerequisite for our children's digital future.
Let's listen to Nicola as she describes her teaching philosophy as she applies it in Code Rangers.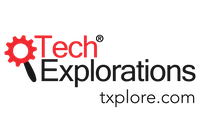 This podcast is brought to you by Tech Explorations, a leading provider of educational resources for Makers, STEM students, and teachers. Go to txplore.com to see a complete list of our books and courses covering the Arduino, Raspberry Pi and electronics.
Show notes
[00:00] Introduction - Introducing Nicola O'Brien
[01:38] Nicola talks about her background and her company Code Rangers
[02:40] Nicola's professional journey: From acquiring Law and Accounting degrees, to becoming a finance lawyer, a financial analyst, to learning Visual Basic and exploring coding, as well as her father's influence as a computer scientist
[04:52] What triggered Nicola's change from Law to Education
[06:08] Nicola as a child
[07:39] Nicola's teaching experience before starting Code Rangers
[08:31] The influence having children had on Nicola
[10:08] Why Coding was Nicola's subject of choice
[11:10] The leap from Ethics lessons to teaching Coding
[13:34] What outcomes parents are looking for and what their expectations are
[15:27] Nicola's teaching tools: Scratch and Makey Makey for younger kids, Python for older ones
[15:53] Scratch
[17:43] Tab vs 3 Spaces
[18:18] Web development using Thimble by Mozilla
[18:59] Micro:bit
[21:11] Combining scripted lessons with student exploration
[22:17] How students deal with challenges: Troubleshooting
[24:45] Code Rangers' Schedule
[25:58] If you had unlimited budget how would you design an ideal educational system: PD for teachers
[29:13] How to get kids interested in technology
[31:47] Character qualities for technology teachers: Being observant, empathetic and encouraging
[33:50] Code Rangers' company size
[34:37] Rapid Fire Questions
[34:50] Who has been the most influential in shaping the way you teach: Seymour Pappert
[35:03] Apps you cannot leave without: Zapier
[36:38] Professional Development Conferences and Workshops: Networking, Twitter chat: #aussieED @aussieEDchat, @edchatNZ, #whatisschool
[40:00] Parting Thoughts, Dos and Don'ts
[40:38] Nicola's Contact Info: Code Rangers' Website